SEMI-AUTOMATIC TBR WHEEL WASHER
Improve your heavy wheel washing process to next level and choose WCLEAN.
Designed and assembled in Finland
High quality premium brand components
Environment friendly
Low operational and maintenance costs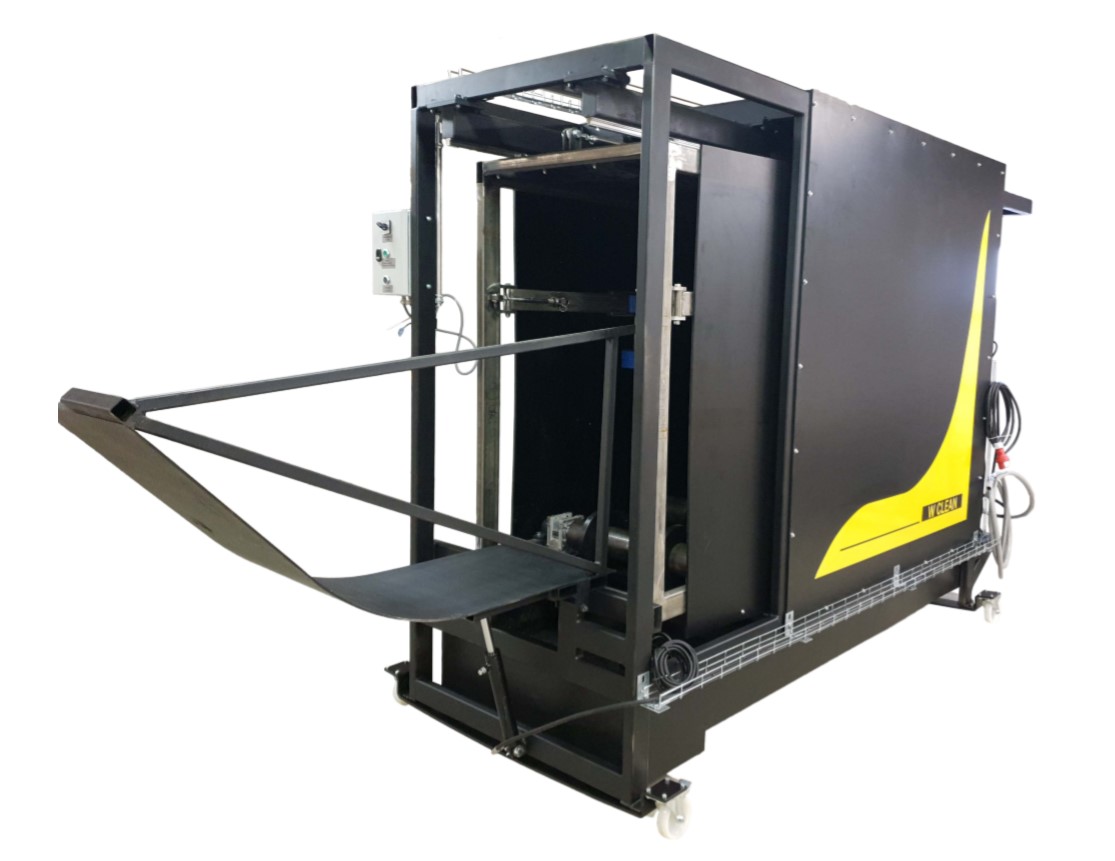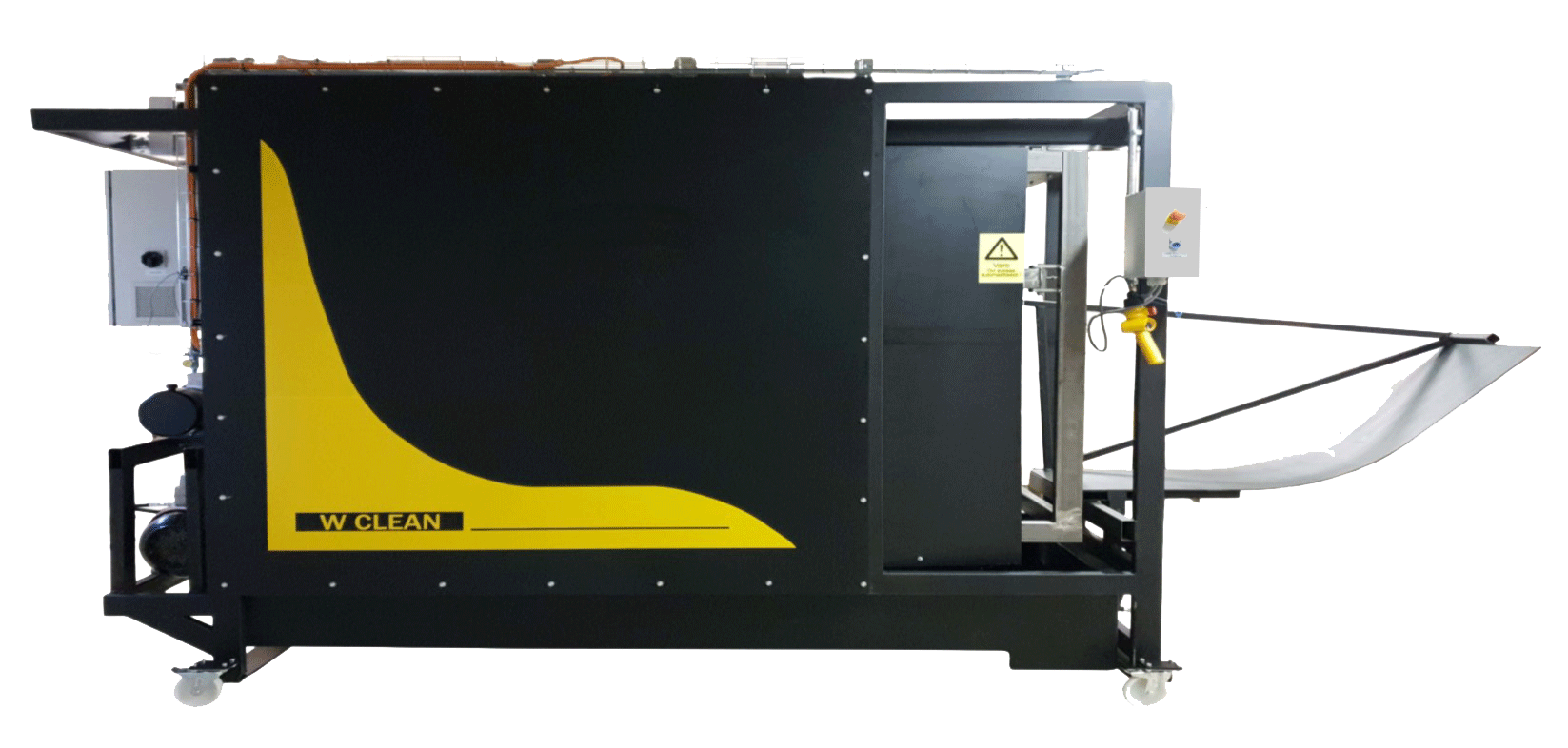 Choose WCLEAN and with help of our solution dirt and mud is removed automatically by the pump to sand separating well. Technical specifications below.
Tyre width: 215 mm — 500 mm
Tyre circ.: 750 mm — 1300 mm
Max tyre weight: 150 kg ++
Washing time: 150 s
Wash programs: 2
Water pressure: network pressure: cold water
Water consumption: 21l/min (in washing mode)
Electrical connection: 380v / 16 A
Size: 4500x1350x2230mm
Weight: 810 kg
Noise dB: 80 dB
Air requirement: 7 bar
Material: RST (chassis)
PEH (covers and tub)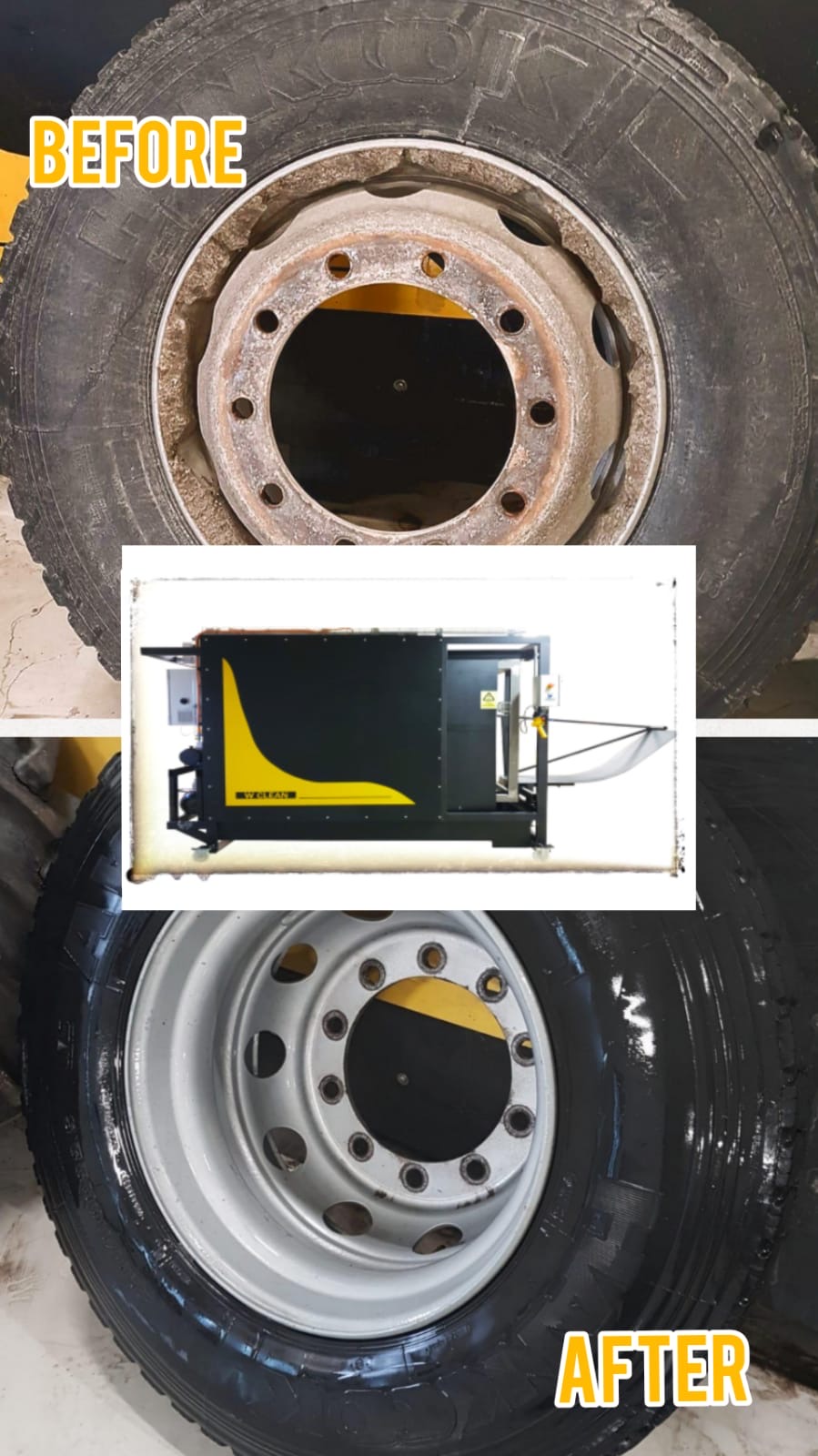 Washing time less than 2,5 minutes!
Whole washing process is environment friendly as no chemicals or detergents are needed. WCLEAN consumes much less water compared to traditional methods and does not require warm water, which is more cost-efficient. Washing time is optimized to 2,5 minutes. Tyre is ready when next one is removed and ready to be washed.
By choosing WCLEAN you keep your facilities clean as all dirt and particles are removed by separate pump.
QUICK DELIVERY FROM STOCK!
QUICK DELIVERY FROM STOCK!
In order to serve our customers on-time, we keep ready units available in our central stock.